ramblings of a scatterbrain
Apr 25
[video]
[video]
Feb 03
Regina "La Asturianita"
This amazing woman should be an inspiration to all.
Meet Regina García López. She was born in 1898 in a small rural village in Spain, lost both her arms after an accident with her father's sawmill when she was just nine years old. A wealthy local man heard about Regina's tragic accident and proposed to pay for her education and eventually adopt her and take her to Argentina with him. Her parents denied the adoption but agreed to work with a German specialist who would try and build Regina some mechanical arms; unfortunately this experiment failed.
When Regina turned 15 she decided she wanted to be a teacher, but nobody really supported this idea. "How will you ever become a teacher without any arms. Forget about it! Sleep, eat and pray and be an obedient little girl" That's what they told her. Not much later Regina attempted suicide only to find the answer she had been waiting for. She saw some monkeys eating nuts with their feet and thought: if they can do it, so can I. From that day on she started practicing with her feet. Everyone thought she was crazy but in the end she travelled the world and made a fortune off of this so called "craziness".
She debuted in 1917, touring theatres in over 42 countries. Only theatres, never circuses. In 1933 Regina even got as far as the White House where she met president Franklin Roosevelt. Instinctively he held out his hand to greet her, to which Regina offered him her foot.
She went on to fall in love, marry and give birth to 3 children and after speaking these inspirational words during a show in 1937 she announced her new project.
With my will put into action, I learned, worked, earned, spent, dreamed, loved and did, because within my maimed body is the soul of a whole-bodied woman.
With her new tour she collected funds for the education of underprivileged children living in small villages. Regina seemed unstoppable, her disability certainly didn't hold her back. She taught herself how to sew, paint and even fire a rifle hell yeah, why not?! with her bare feet!
But these were turbulent times in Spain, with a pending civil war and Regina being an independent and well-educated woman the government mistrusted her intentions. In April 1937 she was imprisoned for the first time. Accused of spying for the leader of the Nationalist military rebellion and soon to be dictator, Francisco Franco. When Madrid eventually did fall in the hands of the Nationalists in 1939, Regina was released out of prison. Although, not for long. To celebrate her freedom she decided to go to the cinema and as she was the only one who didn't do the fascist salute she got arrested. Even after seeing that Regina didn't have any arms to raise they imprisoned her…again. But this time around everything had changed under the Nationalistic regime. The cells were overcrowded. On average, 80 to 100 people were being imprisoned every day! And it wasn't uncommon to hear women being called out of their cell just to be shot to death a few yards from the rest of the prisoners.
Regina didn't cope well under these circumstances, she was transferred to the psychiatric ward several times. And here's where she eventually died, alone and seemingly crazy.
But even so, during the mere 44 years of her life she travelled the world, fell in love, became a mother and showed everyone that she could do a lot more than just eat, sleep and pray.
Aug 20
So you know Nikola Tesla is pretty awesome, right?
He's the guy who invented alternating current among many other things, all for which he never really got any credit for during his entire life.
Not only didn't he get any credit, Thomas "The Jerk" Edison used Tesla by offering him a job to fix his direct current system and promised him a fortune in return. When Edison's problems finally got fixed, he never paid a single penny to the hardworking genius that was Nikola Tesla.
Edison and Tesla went their separate ways but their animosity remained. A few years later Edison came up with a smear campaign against Tesla. He electrocuted live cats, dogs and even a circus elephant in front of crowds. He used Tesla's alternating current and told the public it was too dangerous for home use, giving Nikola a bad name in the process.
Douchebag Much?? I think so!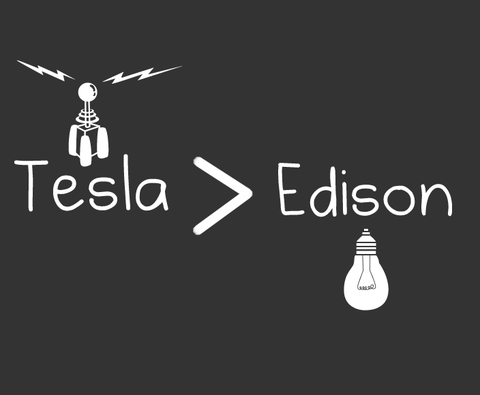 so why this very brief history lesson you ask? well listen up, Nikola Tesla's old Lab in NY is up for sale. A non-profit organization wants to buy the plot of land and turn this into a well-deserved Tesla Museum. To do this they need $850.000 to outbid another offer by a retail establishment who will probably tear down the old lab. We need to give this genius a museum, please, please please donate and  LET'S BUILD A GODDAMN TESLA MUSEUM ALREADY!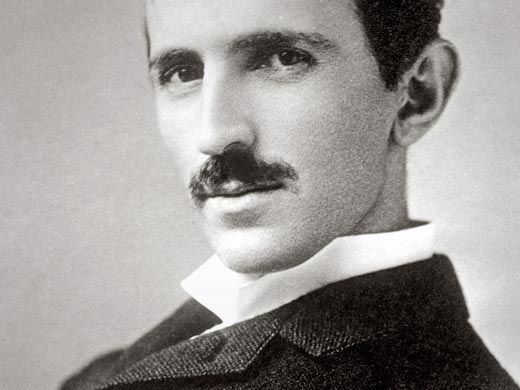 May 28
so true..
May 08
"I cry a lot because I miss people. They die and I can't stop them. They leave me and I love them more."
― Maurice Sendak
He will be missed, but loved all the more. Rest in Peace, Maurice.
Mar 26
[video]
Mar 20

"An officer must train his heart to be Cruel. Cruelty was a virtue. Cruelty was necessary. Aspire to cruelty! Cruelty held the keys that would unlock the gates to the perfect State."
I'm currently reading this book and I have to say, I am in love with it!! It's brilliant, definitely one of the best books I've read in a while..
[video]